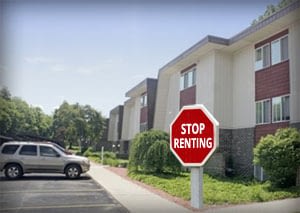 Unsure about becoming a homeowner?
Don't think you can afford to buy a home?
The "American Dream," to own your own home. It is what most people want. If you currently rent, you know that paying hundreds of dollars every month to feed the pockets of a landlord for a home that is not even yours  is not exactly pleasant. You may feel trapped because you simply cannot save up for that down payment or maybe you even have bad credit.
Here are some little known facts that can help you get on the right track from being a renter to a HOMEOWNER.
The down payment does not have to be as large as you think
There are several programs to help first time buyers enter the Real Estate market, local and government. Most of these programs require you to have never purchased a home before. If your spouse has owned a home, as long as your name was never registered to it, you can qualify.
Your lender may help you with closing costs and your down payment
Depending on your lender, if you are debt free and have assets that are equal to or more than your down payment, the lender may be willing to lend you the money needed for your down payment by securing it against the asset.
Check with your lender if this may be an option for you.
You can buy a home even if you have problems with your credit rating
Many lenders will consider you for a mortgage if you can put more than the minimum down payment, or if you can secure the loan with other equity.  
 A seller may be willing to finance
There are even homes being sold as Land Contract, where the seller of the home/property will sell the home to you with a financing-agreement.  It is basically a loan from the seller to the buyer, usually a minimum of 10% or more down and monthly payments until it is paid off.  This can be a great option if you are unable to get a mortgage or have bad or no credit.
There are several Land Contract homes on the market now.   Contact me and lets see what we can do!
Get pre-approved or secure a mortgage before your home search
Its fun to search!! But when you are ready to take a peek at your first interesting find on the market, you should get pre-approved for a mortgage. Consulting with a good mortgage specialist will help you locate a loan that will fit your needs. Having a pre-approval will give you buying power over others that may not have one. 
These are just some options to consider. When you are ready to be an ex-renter, contact me to discuss what you would like to accomplish! My services are free to you as the buyer.