My name is Erick Eckardt. I read, write and speak Spanish, German and English. 
I am a full-time licensed Realtor working as part of the TurnKey Realty team. I specialize in representing clients in the purchase and sale of single family residences and income properties throughout Central and West Michigan.
As a proud member of the National Association of Realtors, Michigan Association of Realtors and the Grand Rapids Association of Realtors, I have many resources available to assist you.
I am a firm believer of building wealth and better living through home ownership and am passionate about helping clients achieve success with their real estate related goals.
Over the last 30 years, I have enjoyed a very diverse career in sales, as an entrepreneur, and business owner and leverage my knowledge to provide clients with high quality service.
While young my family moved to Mexico and Germany. I was in Mexico for about 6 years and in Germany about 5 years. Going to school and wanting to have some friends these languages came to me in no time. It was a great experience.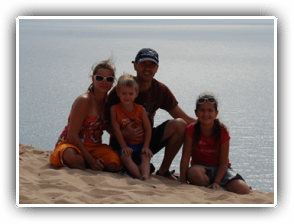 When I was 18, I decided to move to Hawaii with a friend and I lived there for 6 years. I have been to Australia, France, Netherlands, Canada and many of our great US States.
As a young adult I went into retail sales for ten years before starting and running my own Internet/Marketing Company helping small businesses gain exposure on the Internet here locally in West Michigan. I started the company with work alone and virtually no money. After 12 years I sold the company in a profitable state and moved into my new career "Real Estate". 
I'm married now and have two awesome children. A boy in middle school and a girl in high school. I bought my first house for our family 12 years ago. We have a small hobby farm and raise chickens, ducks and goats!
For a FREE, NO OBLIGATION Conversation to see how we can make your next Real Estate Transaction come together.